Bay Club Cupertino Connect (Main Office)…we are located just minutes down the street from Apple Campus Cupertino!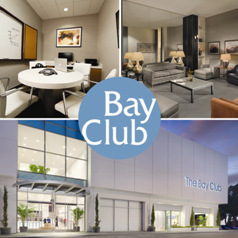 MAIN OFFICE, The Relationship Doctor (1pm – 7pm:  Mon, Tues, Wed, & Fri)
When you come in for your first session with Ronna, you get a free day pass to the club, which you can use any day that works for you!  (Part of the Silicon Valley campus,  the Bay Club Cupertino caters to every lifestyle need in a beautiful, state-of-the-art facility, just minutes from the new Apple Campus Cupertino!   Spanning three floors and 70,000 square feet, work out at their innovative group exercise classes and Mind & Body Center—or get work done at the in-club Starbucks Cafe and Business Lounge.)
Schedule a NEW CLIENT CONSULTATION

with Ronna!




Schedule an Office Appointment

with Ronna!



Schedule an Extended Office Appointment

with Ronna!


The following two tabs change content below.
Ronna Phifer-Ritchie, PhD is a Professional Relationship Coach, and Enneagram of Personality Expert. Her Specialty is Accelerating Couples' Developmental Journeys by Integrating Personality Development Work Into the Coaching Process. Ronna is the Founder of THE RELATIONSHIP DOCTOR Coaching Service, & Co-founder of the THE RItCH JOY GROUP (HELPMORECOUPLES.COM), offering Professional Trainings for Therapists, Coaches, & Pastors, based on a Theoretically Integrated Model for using the Enneagram Personality System to Accelerate Couple Development and Break Through Stubborn Impasses in Couples Work. She is the Author of the RELATIONSHIP BUILDERS BLOG, a Technical Writer for Several Enneagram of Personality Publications and Training Programs, and a Frequently Requested Retreat Speaker and Workshop Facilitator in the Area of Personality Style Development and Relational Health.
Latest posts by Dr. Ronna Phifer-Ritchie (see all)