A Christian Enneagram Experience 

Group Coaching Series 
Designed

For Single Women
Who Want to TRULY Thrive in the Dating Growth Adventure!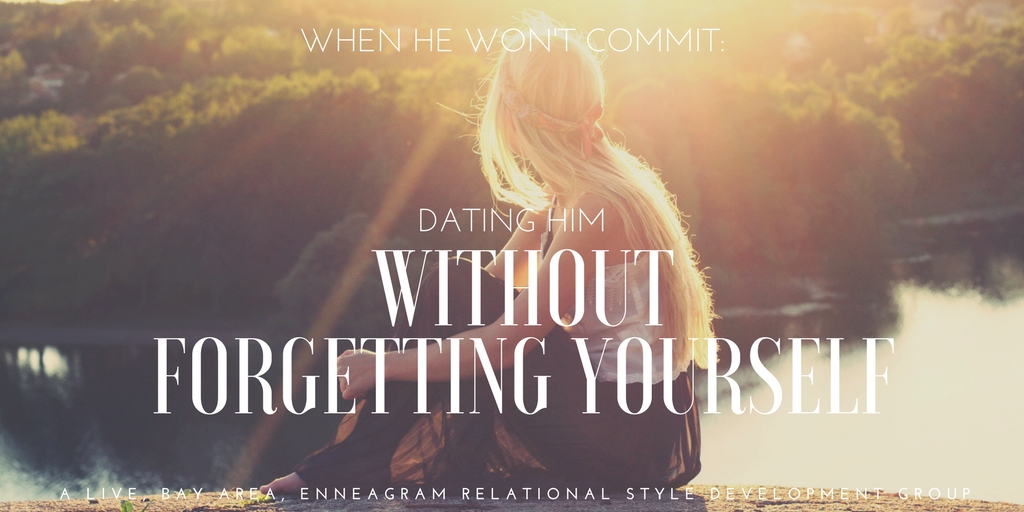 ---
DOES ANY OF THIS
SOUND FAMILIAR?  
Wondering why he's resisting commitment or marriage?
Feeling stuck in a casual relationship that is going nowhere?
Exhausted from trying to talk him out of what seem like illogical excuses?
Finding yourself dating the same commitment problem with different names, over and over again?
Confused about what healthy dating boundaries look like with commitment-avoidant men?
Or simply wanting to enjoy dating and life again, and detach from his crazy-making, hot-&-cold behavior?
If So,
You Can Enjoy Your Dating Life a Lot More than You are Right Now!
Learn to Stop Forgetting Yourself
and Date at a New Level of Relational Health!
---
---
---
---
---
---
---
---
---
Consider Creating an 
Ongoing Conversation on this Topic for Your Women's Group…..
---
$48/Session

A Live, Weekly

Enneagram Relational Style Development Group for Women

Twelve 1.5-Hour Sessions

with Dr. Ronna

Silicon Valley's Relationship Coach

---

Not in the Bay Area?  

You Can Still Have Ronna

for You & Your Girlfriends

or Female Coworkers.

As Long as You Have

a Group of 5 or More,
---