A FUN, RELAXED, POWERFUL
Small Group Learning Environment
Designed Especially for Couples
Who Want to Improve Their Relationship!
---
---
Live, Bay Area Couples' Coaching Group:

Your Enneagram Style & Your Development as a Couple

 

Weekly In-person Group Coaching Meetups

Couples' Skill-building Topics

Enneagram of Personality Tools

Healthy-Happy-Hour Refreshments

Fun & Challenging "Date Night" Experiments   

Relationship-Building Weekly Exercises   

& Supportive Small Group Community
YOUR FIRST SESSION IS FREE! 
$97/Session Per Couple with Membership, if you continue!
---
---
---
---
---
---
---
---
---
---
---
Your First Session is FREE!
SUNDAY AFTERNOON SANGA at the Bay Club
Dedicate One Afternoon a Week
to Improving Your Relationship!     
---
Why Do This?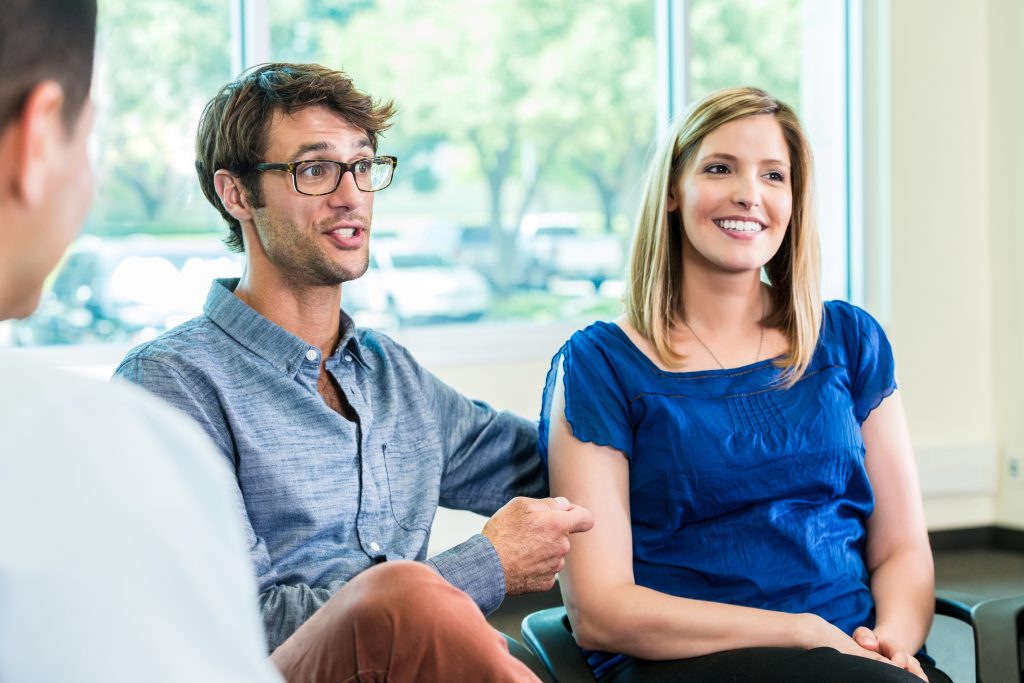 Satisfaction in long-term relationships comes from being intentional. Tension does not resolve magically; it takes attention.  Desire does not increase without adding novelty and taking risks.  And every couple needs a growth support network!
Has your relationship growth taken a backseat to work or parenting pressures?   Are you getting little wake-up calls in your life that are telling you that it is time to invest in your relationship on a new level?  Do you sense that you are avoiding conversations you need to have with your partner?  Are you stuck in patterns of arguing or silence, instead of facing and solving problems as a team?
Learn to appreciate each other again.   Learn how to communicate better, how to really talk to each other again.  Learn how to work, play, and just be together in new and exciting ways.    Add a Sunday Afternoon Sanga Couples Coaching Group to your week!
When we don't deal directly with the normal difficulties that arise in couple life, warning signals pop up in the relationship.   Research shows that if we ignore those signals too long, little problems expand into major crises that force us to wake-up and act.   Unfortunately, by that point, the damage to the relationship is usually significant and takes a very long time to repair.  The truth is every couple struggles and gets stuck at times. It is part of couple development.   The difference between healthy couples and unhealthy couples is resides in this one choice:   Accept these developmental challenges as opportunities to become our best selves and create a better relationship OR stay stuck and/or separate. 

But choosing the growth path is usually not instinctive for us in couple life. Without mentors and a growth community, we forget that our brains are wired to protect when stress arises in the relationship.    We can end up hurting each other left to our own defenses. Connecting with a community of support and perspective-widening ideas throughout the couple development journey can help us learn how to reconnect with our partner in deeper ways, when life's natural stressors hit.   Are you ready to change the trajectory of your life as a couple? As my talented colleague, Friday Night Focus East-Coast Live Founder & Couples Therapist, Kelly Scharver says, "WARNING!  This investment could result in more joy, teamwork, and intimacy!"
Are you ready to make some intentional change and revitalize your relationship?
This paragraph is from W.H. Murray's book about his first major climbing expedition. It contains
an important secret….

"Until one is committed, there is hesitancy,

the chance to draw back, always ineffectiveness. 

Concerning all acts of initiative and creation, there is one elemental truth

that ignorance of which kills countless ideas and splendid plans:

The moment one definitely commits oneself, PROVIDENCE MOVES TOO.

A whole stream of events issues from the decision, raising in one's favor

all manner of unforeseen incidents, meetings and material assistance,

which no man could have dreamt would have come his way."
---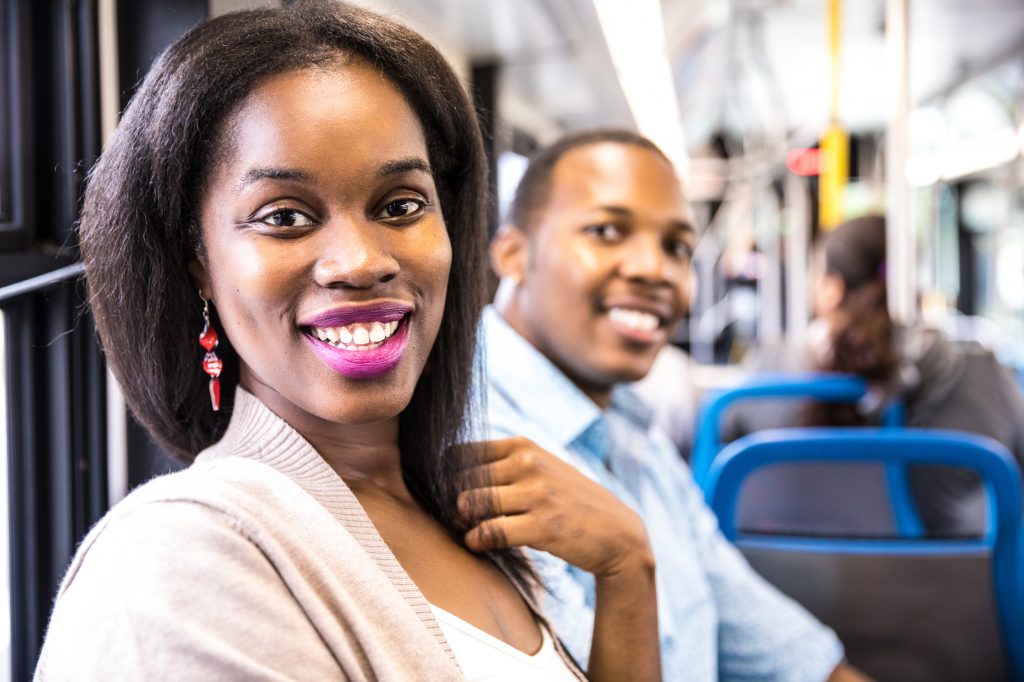 Not in the Bay Area?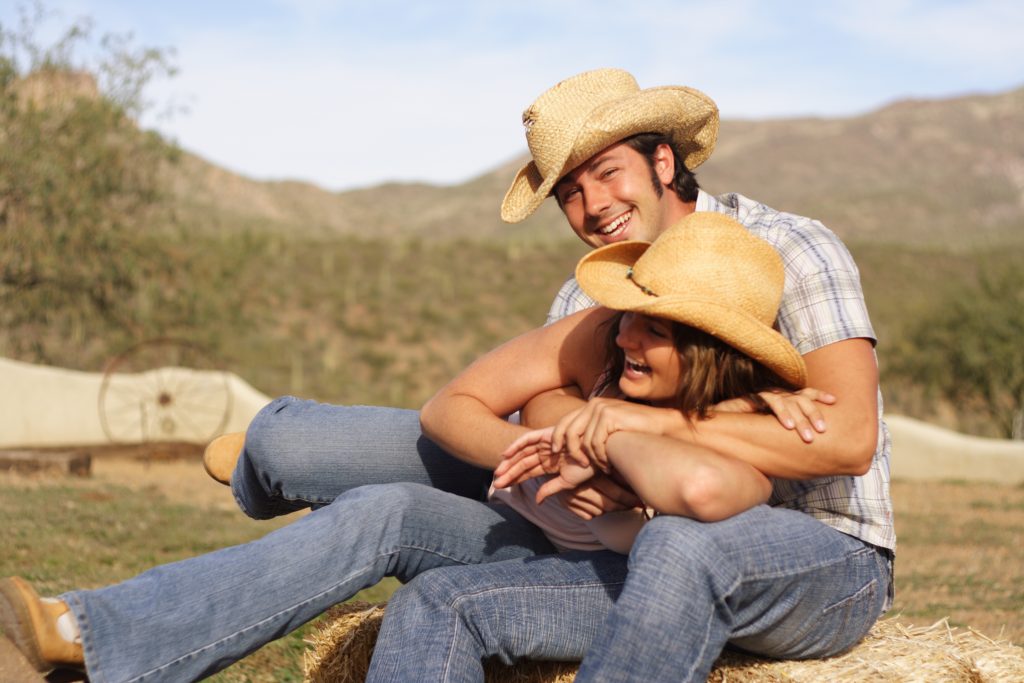 You Can Get Three to Eight Couples Together
and Book a Video-Conferencing Sanga Group! 
Just Email Ronna & Let Her Know
When You Would Like to Start Your Video Sanga Curriculum.
We also have a full-emersion couples experience
that might work for you & your couples' group,
if you are planning a trip to Northern California.  
Check Out the Couples Retreat Package for 3 to 5 Couples!
---
---
---
---
---

The SAS

Couples' Group Coaching

Curriculum:

---
TALKING SKILLS:

First Quarter Group – 12 Sessions

Enneagram Wisdom & Insight in Couple Development   

INTRO TO TALKING SKILLS – How to TALK TO EACH OTHER in Ways THAT LEAD TO A HIGHER KIND OF LIFE WISDOM THAN EITHER OF YOU COULD REACH ALONE.  Revolutionize Your Relationship by Learning about Your Enneagram Types in Couple Life – Dominant Style, Wing, Direction of Stress, and the Direction of Integration that Accelerates Your Important Couple Development Work.  Personality Wake-up Calls – Learn to Catch Your Type "Autopilot"  in Action and Slow it Down.

HAVE THE CONVERSATIONS THAT MATTER.  Learn the powerful Initiator-Inquirer Model, and how to heal conflict-avoidant and hostile-dependent patterns

CREATE MORE OPENNESS, ACCEPTANCE, & CURIOSITY IN YOUR CONVERSATIONS.   Recognize When Your Brain Activity is Contributing to Tension, Judgmental Attitudes, and Closed Mindedness – the Big 3 in Struggling Relationships.   Learn Ways to Self-Sooth, Speak Up for Your Own Desires, Appreciate Your Partner and Employ other Strategies Vital to Connection, all from the Latest in Relational Neurobiology.
---
DOING SKILLS:  

Second Quarter Group  – 12 Sessions 

Enneagram Instinctual Variants in Couple Development

INTRO TO DOING SKILLS – How to DO LIFE TOGETHER IN A WAY THAT CLARIFIES & ALIGNS WITH BOTH OF YOUR SETS OF TRUE VALUES.    Turn Conflict into the Building Blocks of a Meaningful Future for Both of You by Understanding Your Enneagram Instinctual Stacks.  Start Healing the Deep, Blind Spots You and Your Partner Struggle with Most, and Learn How to Add More Peace, Passion, and People Support to Your Life Together.

UNDERSTAND INSTINCTUAL VALUE SYSTEMS.   See How Your Relationship Can Blossom Even When Life is Demanding and Resources Seem Limited.  When Your Value Systems are Integrated and Available for Problem Solving, You Can Build New Kinds of Important Meaningful-Contact Points into Your Busy Day, with Each Other.  Ground Your Relationship in the Kind of Authentic Attachment and Real Freedom that is Good for Your Brain Health.

MASTER THE ENERGIZING DANCE OF CONNECTION & SEPARATION.  Get the "how to's" on ways you can thoroughly enjoy those parts of yourselves and feel good about who you are, without creating destructive distance in the relationship.
---
BEING SKILLS:

Third Quarter Group – 12 Sessions

Enneagram Relationship Builders in Couple Development

INTRO TO BEING SKILLS – How to BE TOGETHER & BE APART,  IN PERSONAL & PROFESSIONAL LIFE.   Your Enneagram Type Journeys can Benefit All Your Relationships, Inside & Outside of Couple Life.   Learn to let go of familiar assumption patterns and embrace the relational adventure.  Develop the art of spending more time together again, while maintaining an exciting individual identity.

TAKE ADVANTAGE OF ALL THREE TYPES OF CONFLICT STRATEGIES, INSTEAD OF OVER USING ONE OF THEM.   Practice Creating More Harmony in Your Conflict Resolution and Problem Solving.   Make Use of Each Other's Style Gifts when Facing Obstacles in Life.

EXPLORE YOUR RELATIONAL HISTORIES & UNCOVER WAYS THEY MIGHT BE IMPACTING YOUR LIFE TOGETHER.   Discover the kind of "psychic wallpaper" carried by each Relational Ennea-style and how becoming more aware of those expectation and interpretation patterns can free up creative, productive energy in your life as a couple, and beyond.  Turn into your relationship for more intimacy and emotional sustenance with more ease and trust.
---
TEAMING SKILLS:

Fourth Quarter Group – 12 Sessions

Enneagram Dynamics of Growth in Couple Life 

INTRO TO TEAMING SKILLS – How to Ba a TEAM & Always Orient Towards GROWTH AS YOU GO FORWARD.  Ensure the Health & Development of Your Ennea-styles in Your Ongoing Couple & Community Life.

NOTICE WHAT RAISES (& WHAT LOWERS) YOUR PERSONALITY HEALTH LEVEL or "Center of Gravity."  Experience what an Upward "Level Shift" in Your Personality Health Feels Like, How it Creates Openness, Acceptance, & Curiosity in Your Conversations with Your Loved One.  Learn to Anchor Those Amazing Shifts in Your Physical, Emotional, and Mental Memory Centers, so You Can Access Them More Easily.

LEARN TO HARNESS THE POWER OF PRESENCE in Your Relational Growth Journey Every Day!  Gain a clear image of what growth looks like for your interpersonal life.  Commit to ongoing practices to develop your type's strengths and heal your type's blind spots; and keep each other on track.
---
---
---
What to Expect
in the
Live SAS 
Group Coaching Sessions 
& Beyond: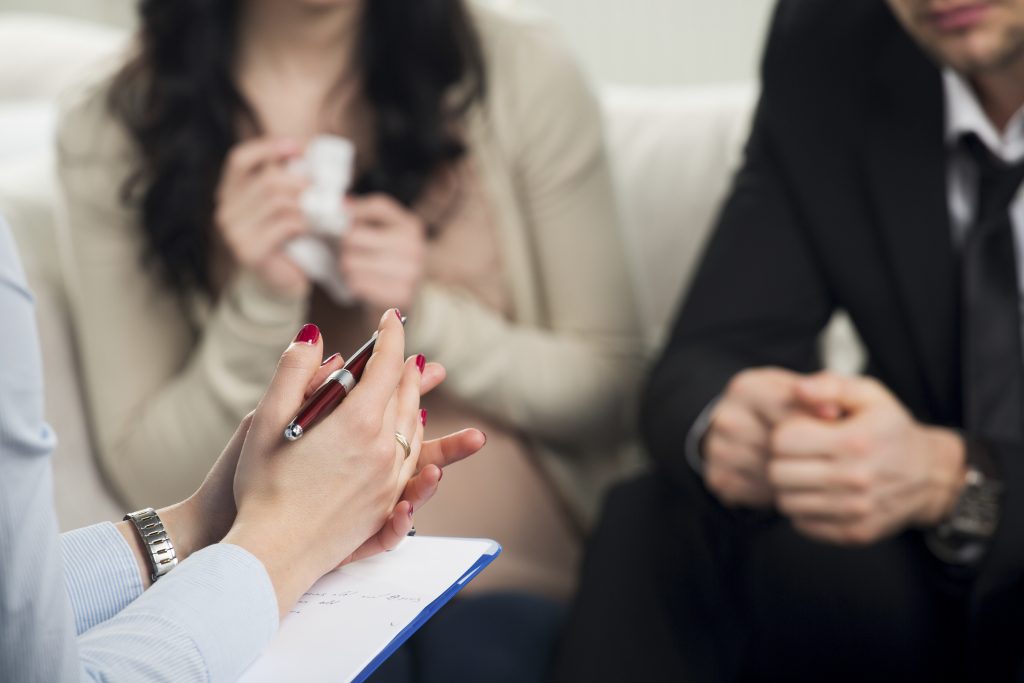 Location:  Your Group Will Meet Weekly at the Bay Club in Cupertino, Connect Suites.
Time:  Sundays, 4pm-5:45pm (No meeting on any 5th Sundays of the month.)
Live Facilitator:  Ronna Phifer-Ritchie, PhD, CLC – Couple Development Expert & Enneagram of Personality Scholar
Description:  You will learn tools to improve your relationship and experiment with those tools as soon as you leave each monthly workshop experience.  You will more clearly be able to identify the ineffective behaviors that are damaging your relationship currently.   Each meeting, you will learn about and have a chance to experiment with TWO POWERFUL GROWTH TOOLS (one designed to promote couple growth & one designed to promote your individual growth as a partner) that address some of the most common relationship problems.
Plan Some Time for a Fun "Date Night" (However YOU TWO Define That!)  after Your Group Coaching Experience Each Week:  Because getting into action is SO important to create change in your life as a couple, you will spend some time with your partner envisioning creative ways to implement your new tools during your DATE NIGHT CHALLENGE EXPERIMENT.    This will help you start an immediate habit of deeper and more honest connection with each other going forward, as you will create an experiential anchor you can access throughout the month (and beyond), for each growth step you take!
Arrive a Few Minutes Early each Week:   That way, you don't miss the community-building "check-in" time with the three or four other couples in your group; and you can share some complimentary snacks & refreshments!
Drink Plenty of Water, Eat Some of Our Healthy Snacks, & Breathe:   We want you to be comfortable and tuned-in during the workshop session we have each month, so stay hydrated with our refreshments, jump into the relaxing mini-meditation time at the start, enjoy some appetizers, and save any alcohol for your "date" evening.    We won't be taking breaks during the meeting, so we want you to be relaxed while you're working!
Stay Tuned for Your High-Impact Exercise to Try During Each Week!   These simple little experiments can create deeper connection, real clarification, & important course corrections in your life together as a couple!
---
---
---
YOUR 1ST SESSION IS FREE!

$97/Session, Per Couple, If You Want to Continue…

Next Start – Summer 2018

Just Pick a Date &

Enter the Code "

FREE-SAS

"



IF, After Your 1st FREE Group Coaching Session,
You Decide to Sign Up, it's
$97/session Per Couple, with SAS Membership,
billed Monthly!  
You Can Unsubscribe Any Month, No Charge! 
(Non-member Drop-ins Welcome at $128 Per Session, Per Couple!)
---
---
---
---
---
---
The following two tabs change content below.
Ronna Phifer-Ritchie, PhD is a Professional Relationship Coach, and Enneagram of Personality Expert. Her Specialty is Accelerating Couples' Developmental Journeys by Integrating Personality Development Work Into the Coaching Process. Ronna is the Founder of THE RELATIONSHIP DOCTOR Coaching Service, & Co-founder of the THE RItCH JOY GROUP (HELPMORECOUPLES.COM), offering Professional Trainings for Therapists, Coaches, & Pastors, based on a Theoretically Integrated Model for using the Enneagram Personality System to Accelerate Couple Development and Break Through Stubborn Impasses in Couples Work. She is the Author of the RELATIONSHIP BUILDERS BLOG, a Technical Writer for Several Enneagram of Personality Publications and Training Programs, and a Frequently Requested Retreat Speaker and Workshop Facilitator in the Area of Personality Style Development and Relational Health.
Latest posts by Dr. Ronna Phifer-Ritchie (see all)