The Better Kind of "Fireworks" –
MOVE BEYOND THE POINT WHERE 85% OF COUPLES GET STUCK:
Build One of the Essential Foundation Skills for GREAT & GROWING Relationships:
TALKING!
By Ronna Phifer-Ritchie, PhD

HAVE YOU EXPERIENCED SOME OF THESE COMMON MOMENTS, THE KIND OF MOMENTS WHERE MOST COUPLES REPORT FEELING STUCK?
"We used to value the same things!   What happened?"
"Who is this person I married?"
"How could she think that?"
"I feel like something is dying!"
"Where did the man I fell in love with go?"
WHERE DID THAT FUN BONDING STAGE GO?: The above statements reflect some common moments of disillusionment couples face.   We wonder where "that great person (we) fell in love with" went. So painful! So scary! And yet losing our "illusions" about that person is actually a normal, necessary next step to the growth of our relationship.   These stressful awakenings in every couple's lifespan are the invitation into learning the VITAL SKILLS and engaging in the vital tasks of the TALKING STAGE of couple development.
---
---
---
---
---
A NECESSARY ENDING:
This "WE-ARE-DIFFERENT" phase is where we have to let go of that first phase of our relationship, where bonding feelings dominated and smoothed over everything, and where we open up to something new, something better, but something unknown.   In the talking stage we learn to embrace and use conflict to create a stronger, more authentic, more exciting connection:
Talking to our partner about what we really want, think, and feel
Understanding how our partner is truly different from us
Creating ways to successfully manage those differences in the relationship
Learning to relax and get comfortable with gray areas that are in the process of being clarified
INSTEAD OF…..
Getting Stuck in Pretending conflict does not exist (hanging on to the false belief that "It's important that we agree on everything!" – this lie extinguishes all the heat in the romance)
Getting Stuck in Expecting and Demanding our partner to just be like us (that they "should" want what we want, think the way we think, and feel the things we feel – this lie locks us in a damaging, immature pattern of hostility and dependence)
DO YOU WANT TO LEARN HOW TO ACTUALLY APPRECIATE DISAGREEMENTS, & ENJOY THE "FIREWORKS?"


Long holiday weekends with family and friends (like the 4th of July weekend coming up!) can bring us face to face with real and disturbing differences between us and our partners:

"But it's a holiday! We should…"

"I never noticed how he lets his mom control him!"

"Is that what she thinks 'a day off' is?"

"What did you mean by that 'We are soooo different' thing?"

"I thought we were spending today together!!"
BETTER FIREWORKS:   SAY "YES" TO GOD'S REALITY:
To lean to disagree well with our partner, we need to say "yes" to God's invitation to character growth packaged in these "we-are-different" moments.   When we can become more aware of what our personality is doing, notice our reactivity without judging ourselves, question our usual assumptions, THEN we can use these conflicts as catalysts for real personal change and couple growth.   Start with short, small practice sessions, working on these body-heart-mind preparations for great talking:
TALKING with OPENNESS:

Breathe and notice the sensations in your body when you get triggered by what your partner is saying, doing, wanting…really notice those tension spots.   Relax those spots with each breath, continue to breathe deeply throughout the encounter with your partner, and see if that helps you to stay just a little more open to the new parts of reality God may be helping us experience in this moment.

TALKING with ACCEPTANCE:

Have some compassion for your and your partner's feelings, however they show up, whatever they are this moment.   Our fear, sadness, anger, etc. are God's gifts, information that there may be a supernatural opportunity for your relationship with your significant other to grow up, get better, or go on to something you could never before have imagined!

TALKING with CURIOSITY:

Ask God "What are the important things to be curious about in this moment?" As you begin this internal conversation, you may come up with some profound and relationship-building questions that move your relationship forward and help you understand your beloved more and feel MORE bonded to them than before the conflict!
THE EXPERTS LOVE THIS THING CALLED "DIFFERENTIATION!": This talking stage is rich with potential for couples. It is the beginning of an invigorating realization that we can not only survive, but thrive and grow in the dance of closeness and separation that happens in all relationships. Dr. Ellen Bader & Dr. Peter Pearson,  (creators of the well-known Couples Institute Developmental Model) call this very fertile time in a couples life-cycle "differentiation."   They recommend that each partner focus on "developing tolerance for ambiguity and managing anxiety," so that this essential foundation for all later stages of a couple's development can really cement.
---
---
---
---
---
HEALTHY STYLES OF HAPPY COUPLES PART 2 – EXERCISES:
Following are reminders about ways to expand our understanding about what is going on during a disagreement, getting a larger perspective, beyond our individual personality's biases…   (IDEA!   CARRY THESE TIPS WITH YOU:  You can access this whenever you need it on our FREE APP – THE RELATIONSHIP DOCTOR, "Latest Issue of Type Talk" button):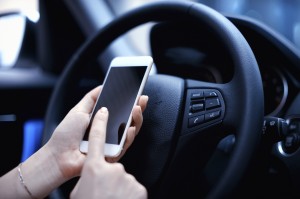 EXERCISE #1, NEW PERSPECTIVES – LET'S GROW OUR TYPES UP TOGETHER WITH TALKING!:

THREE PERSPECTIVES…YES, ALWAYS!:   Our relational style is packed full of gifts for solving problems with our partner; and it is also teeming with blind spots. There are always three perspectives in an conflict: 1) God's perspective: What actually happens; 2) My perspective: What I think happens; 3) My partner's perspective: What my partner thinks happens.

PICK A ROLE – SPEAKER or LISTENER!:   Whenever a significant conflict or complaint arises, it is a good idea to make an appointment for a speaking and listening session.    The person who is feeling the issue most deeply usually initiates and makes an appointment with the other for this very unique kind of conversation.   This conversation is a special session of speaking and listening until some new understanding takes place.   The key?  Only ONE person's issue is addressed at a time.
IF YOU ARE THE SPEAKER (the person with the issue, who is trying to understand the issue more deeply from your own perspective), your job is to speak about YOUR feelings, thoughts, observations, desires; not talk about your partner's stuff.   Hint:  if the word "you" is in the sentence, be sure it is not a comment on your partner's character or motivations, but rather just a description of behavior you observed.

IF YOU ARE THE LISTENER (the person who is trying to understand the issue from his/her partner's perspective), your job is to be like an investigative reporter, find out everything you can about your partner's perspective, learn about them, without "taking the mic away" from them!   Summarize what you are hearing, try to pick up possible feelings expressed under the words your partner uses, ask thoughtful questions!
---
---
---
---
---
---
---
---
---
---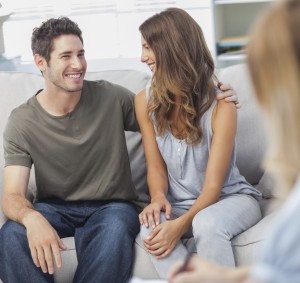 EXERCISE #2, NOW LET'S ADD SOME ENNEAGRAM WISDOM TO OUR LISTENING & SPEAKING!  RISO-HUDSON "HARMONICS:"

(https://www.enneagraminstitute.com/the-harmonic-groups/)  During conflict, we can think of the following Enneagram Style "Harmonics" as legs to a three-legged stool. In order to create enough stability during our difficult discussions, in order to keep the three-legged stool "upright," we need to include the gifts of all three Harmonic styles.

Are you a COMPETENCY" TYPE?

You give all of us the gift of valuing the correct, effective, and reasonable during turbulent moments.   You keep us steady and focused! Make sure you make room for Positive Outlook and Emotional Realness Harmonics in your conflicts.

COMPETENCY TYPES have learned to deal with difficulty by putting aside their personal feelings and striving to be objective, effective, and competent. They put their subjective needs and feelings on the back burner; they try to solve problems logically and expect others to do the same. (Don Riso & Russ Hudson, www.EnneagramInstitute.com  )

TYPE ONE, THE REFORMER emphasizes:  Being correct, organized, and sensible. They focus on standards, improving themselves, and knowing the rules.
TYPE THREE, THE ACHIEVER emphasizes:   Being efficient, capable, and outstanding. They focus on goals, being pragmatic, and knowing how to present self.
TYPE FIVE, THE INVESTIGATOR emphasizes:   Being the expert and having deep information. They focus on the process, objective facts, and on maintaining clarity and detachment.

Are you a POSITIVE OUTLOOK TYPE?

You give us the gift of valuing what is possible, the importance of our support for one another, and remembering that we care about each other. You give us confidence that our relationship will make it through this! Make sure you make room for Competency and Emotional Realness Harmonics in your conflicts.

POSITIVE OUTLOOK TYPES respond to conflict and difficulty by adopting, as much as possible, a "positive attitude," reframing disappointment in some positive way. They want to emphasize the uplifting aspects of life and to look at the bright side of things. These types are morale-builders who enjoy helping other people feel good because they want to stay feeling good themselves.   (Don Riso & Russ Hudson, www.EnneagramInstitute.com )

TYPE SEVEN, THE ENTHUSIAST emphasizes: Positive experiences, enjoyment, activity, excitement and fun.
TYPE NINE, THE PEACEMAKER emphasizes: The positive qualities of others and of their environment. They idealize their world.
TYPE TWO, THE HELPER emphasizes:  Positive self-image. "I am a caring, loving person." They focus on their good intentions.

Are you an EMOTIONAL REALNESS (INTENSITY) TYPE?

You give us the gift of valuing authenticity, trustworthiness, and needed confrontation. You keep the truth on the table! Make sure you make room for Positive Outlook and Competency Harmonics in your conflicts.

EMOTIONAL REALNESS TYPES react emotionally to conflicts and problems and have difficulties knowing how much to trust other people. "I need you to know how I feel about this." When problems arise, these types look for an emotional response from others that mirrors their concern. In conflicts, the Emotional Realness types want the other person to match their emotional state. "This is really bothering me! It should bother you, too!"  (Don Riso & Russ Hudson, www.EnneagramInstitute.com)

TYPE FOUR, THE INDIVIDUALIST emphasizes:   Seeking a rescuer, someone to understand them and support their life and dreams; Fours want to be seen.
TYPE SIX, THE LOYALIST emphasizes:   Both independence and support. Sixes want someone to rely on, but also need to be "the strong one."
TYPE EIGHT, THE CHALLENGER emphasizes:   Independence and self-reliance. Eights want to need others as little as possible, to be their own person.
SOME NEXT STEPS:
SO THAT'S WHAT HAPPENED!: The Talking stage is where most of the unhealthy parts of our personality style get the spotlight thrown on them in our relationships.  And when that light comes on, it sometimes hurts our eyes….eyes that are looking for those dim but blissful bonding months to resurface in our life with our partner.  (Pop culture cinema and music hits do a lot to reinforce this longing!)
BUT THE REAL THING IS HERE!: The bonding months were really only the gestation period; the romance, pregnant with possibility, has given birth to something even better.   We now have the makings of a real closeness, where before there was only hope for that intimacy we imagined.   With good tools, couples can launch into powerful, memorable, passionate conversations and connections from the irritating launch pad of the common disagreement!
NEED SOME IDEAS? HERE YOU GO…..
Create a sacred time for your listening and speaking:

   face to face, 100% focus (no cell phones!), at least 100 minutes per week.
Make sure you are updating your partner on a regular basis about what you think about, feel, and want.
Take a communication course, if you are having trouble listening to each other.
Make a list of ten good questions to ask your partner the next time they have a problem with something in the relationship…and then really listen to their answer and create a follow-up question. (Here's a really good one from the Couples Institute in Menlo Park, CA: IF YOU COULD CHANGE ONE THING IN YOUR LIFE, WHAT WOULD IT BE AND WHY?
Come in for a coaching session with Ronna.  Your introductory session is only $45!
Next time, we'll talk about the stage of couple development where insight into our personality style stuck points can really help us function on a high level as a couple – the DOING STAGE (Practicing)….
Until then, Partnering with you in your journey into vibrant relational health,

Dr. Ronna Phifer-Ritchie

YOUR TRAINING PACKETS:

all designed by Ronna Phifer-Ritchie, PhD