Your New Client Specials:
Start Living Life Like You Mean It! 
---
(Includes subscription to the TCEE Relationship Builders Newsletter!)

---

(Includes RHETI Enneagram Type Profile!)

---

(Includes a copy of Riso & Hudson's important book, The Wisdom of the Enneagram!)
---
---
---
---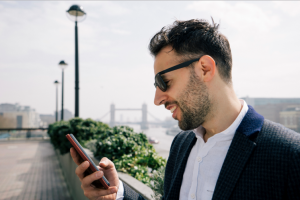 ---
---
---
---
Book Your
This special discount can be applied to one leadership, partnership, or personal 60-minute phone coaching or consulting session with Dr. Ronna Phifer-Ritchie. 
Or….
---
---
---
If You Feel Ready to Jump In To Your Personality Development Journey in a Deeper, Fuller Way…
Book Your SACRED START Enneagram Package Now!
---
Designed to Build Your Skills in TEN Important Personality Pathways to Psychological & Spiritual Development!
1. Your Dominant Enneagram Personality Style & How More Awareness of that Style Can Create More Presence & Peace in Your Relational Life
2. Your Robbins Human Needs Psychology Profile & How to Get Your Deepest Needs Met in Healthy Ways
3. Your Conflict Resolution Style & How You Can Expand that Style to Become a Better Problem Solver in Leadership and Partnership
5. How You Effectively Recharge, Your Most Comfortable Decision-making Style, Your Favorite Information-Intake Style, Your Desire for Closure,  & How to Widen and Optimize All Those MBTI Cognitive Lenses in Your Leadership & Bring More of Your Gifts to the Social World Around You
8. Your Instinctual Value Stack & How to Bring Important, Life-giving Balance to Your Attention Habits & Behavior Patterns
9. What Developmental Stage of Partnership Life You are In with Spouses, Significant Others, or Business Colleagues, & How to Take the Most Important Growth Steps for You at this Particular Stage
10. Your Madanes Natural Life Management Skills & How to Create Amazingly Effective Systems in Your Personal & Professional Spheres