---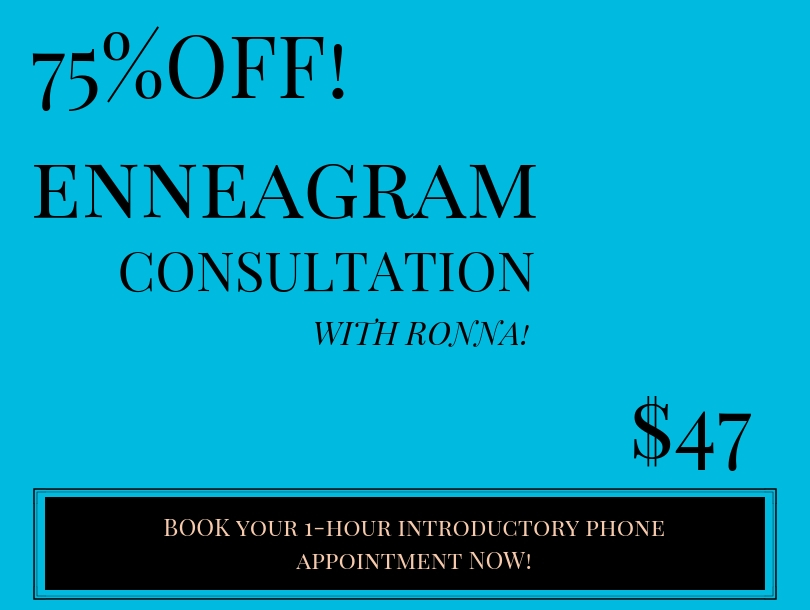 ---
I know, whatever relational journey brought you to this moment, you are designed by God to live in healthy relationships, where you naturally thrive.   If you are truly ready to start creating that kind of interpersonal life, this 75%OFF 1-HOUR INTRODUCTORY ENNEAGRAM CONSULTATION  is a great opportunity for us to explore the ways professional relationship coaching can help you get there, and whether or not the kind of deep psychological and spiritual growth work I do with my clients is a good fit for you.   
(Please Note:  If you are exploring couples coaching, both partners must attend the introductory consultation, no exceptions.   If you are exploring individual relationship coaching, no partner is necessary.)
Then…
IF
You Decide to Work with Me
AND
I Decide to Work with You,
Your NEXT STEP is…
An extended relationship coaching session with me,
and a few other great tools to get your relational growth journey off to a great start.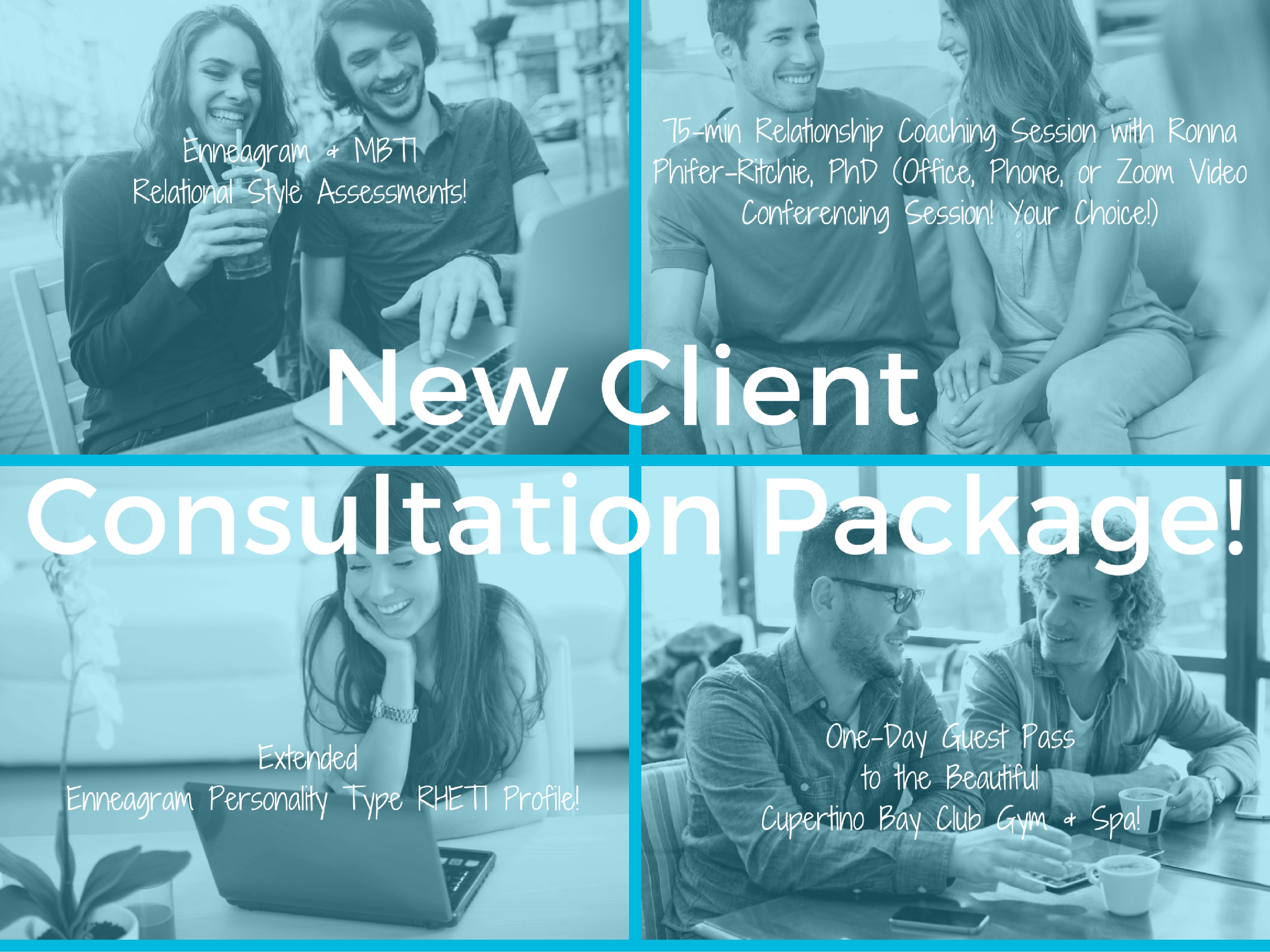 PACKAGE INCLUDES:
Enneagram/MBTI Relational Style Assessments
75-min Extended Relationship Coaching Session with Ronna Phifer-Ritchie, PhD (Office, Video, or Phone Session! Your Choice!)
FULL Enneagram Personality Type RHETI Profile with MBTI Integration!
And our Thank You GIFT to You:  a 1-Day Guest Pass to the Bay Club Campus of Your Choice!
---