RELATIONSHIP BUILDER:
RAPID DECISION-MAKING IN THE DATING ENVIRONMENT A LITTLE INTIMIDATING?
That's a Great Time to Access Your Inner Challenger!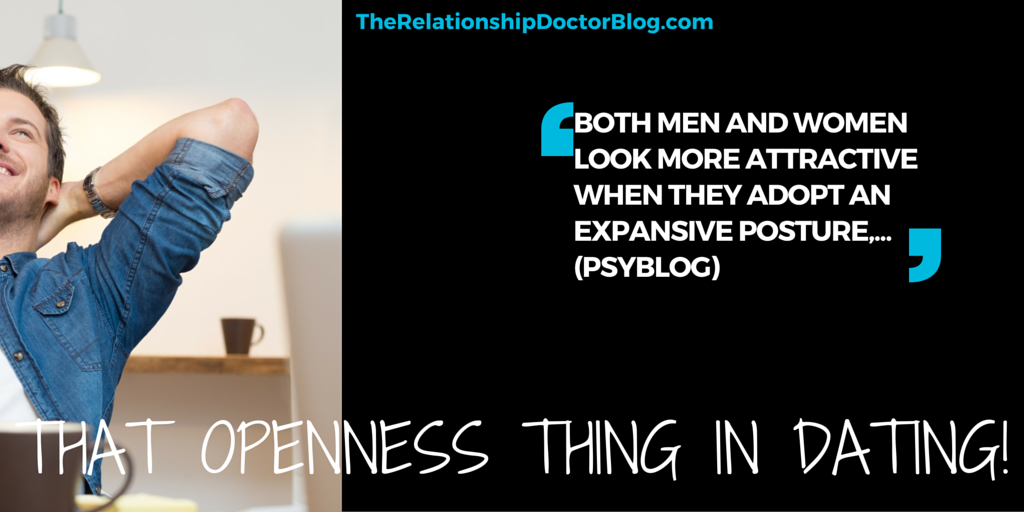 New research indicates that there's actually a body posture that causes you to be seen as MORE attractive on a date!   What is this finding really about?    It's the effect of our being able to relax the personality's (or ego's) agenda in the presence of others, being able to access a deep personal courage and groundedness that allows us to open to a direct experience with another (instead of trying to control the situation, losing ourselves in big reactive feelings, or interpreting everything through a mind that is already made up).   IT'S WHAT OUR INNER EIGHT (The Challenger) TEACHES US ABOUT INTERACTING WELL WITH OTHERS, ESPECIALLY ROMANTIC PARTNERS!
WHAT THE RESEARCHERS DISCOVERED:  

Expansive gestures tend to signify openness and dominance,

which is why they are seen as more attractive!

Dr Tanya Vacharkulksemsuk, the study's primary author, said:
'We have seen it within the animal world, that taking on extra space and maximizing presence inside a physical space can be used as signal for attracting a mate.

By applying dominance they are attempting to signal to some potential mate 'I can do things, I've got a space within this hierarchy, I get access to sources.'  
The researchers recorded a speed dating event and used data from the dating app Tinder to verify their hypothesis.

In both cases people were more likely to be picked when they adopted more expansive postures."
---
THE COUPLES' ENNEAGRAM:
WHAT DOES THIS MEAN FOR YOUR NEXT DATE or YOUR EVENING OUT WITH YOUR SPOUSE?
Relax, take up a little extra room at the table, feel the ground beneath your feet, stay open to what God has for you in this moment.    Relaxation!  It's an experiment worth trying!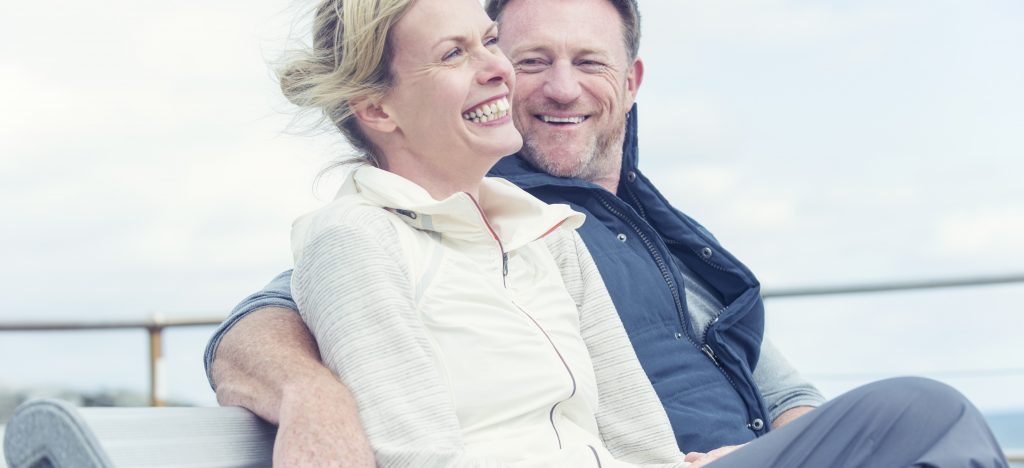 Most singles report that their dating success is doubled once they learn this approach.   Well, who knows what they mean by "success," so ….so what?
BUT…
Pick up on the BIG message here.   Breathe!  Be there!  And you'll go beyond those results.
(PSYBLOG – "This Posture Doubles Dating Success On Tinder And Face-To-Face")
---
SPIRIT & SCIENCE SPEAK:

GOING A LITTLE DEEPER THAN THE STUDY:

Apparently it's this primal combination of "openness" and "dominance" that is being communicated through body language that creates the impression of attractiveness.    (Makes sense!   We already know from previous research that people rate others as "attractive" based on many rapid and subtle queues sent through the brain's evaluation system;  all those "Je-ne-sais-quoi" stimuli that add up to "she's confident,"  "he's powerful," "I will be better off with this one than that one!")

If we break that down with insights from the great wisdom traditions, we might be talking about the authentic relaxation that emanates from a person who is holding their ego very lightly, someone who has what Enneagram of Personality experts, Riso and Hudson, would call a "healthy personality," a human grounded in something bigger than his/her ideas about, or image of, self.

When we know that place of true relaxation and groundedness in reality, there is an openness to, acceptance of, and curiosity about what is here, right now.   There is breath and peace, sweetness and appreciation, dynamic movement and response.  

It all adds up to a kind of COURAGEOUS COMPASSIONATE CURIOSITY about what is here, right now.    Where does that come from?  Our attention being on God's higher purposes for our life and whatever He has next for us, as opposed to our focus being on creating certain outcomes in our life…..including our relational life.   And understanding our particular auto-pilot "focus" patterns (of our personality style) can help us "catch ourselves in the act" of trying to control outcomes.   (Control is, after all, essentially what the anxiety-based structure in personality style is meant to do.   It's a protection device, but one that can start to act like an overly entitled guest in our soul, taking up too much space in our thoughts, feelings, and actions. )   

This awareness creates a little more choice in each of our interactions with others; and gives us a kind of spiritual "space" in any earthly "hierarchy."…EVEN the demanding world of modern dating.

Isaiah 40:31:  …but those who hope in the LORD will renew their strength. They will soar on wings like eagles; they will run and not grow weary, they will walk and not be faint.
---