Has it Been a Conflict-Heavy Week?  Month?  Year?   Here's an Rx for Love & Understanding & the Growth Road Ahead:
SCHEDULING COUPLE PLANNING SUMMITS!  
FOCUS ON THE FUTURE TOGETHER!
"Something that high performers always do: they get out of the busyness and work on themselves."
– Dr Henry Cloud

Have you ever noticed that a couple of days of fun, future focus, and new sites can spark better conversations between you and your partner?    This is what self-made entrepreneur and success expert, Eben Pagan, calls "getting altitude" before you tackle problems or make plans.    Many executive coaches have perspective-building getaways at the center of their work with their high performing clients.    I have noticed that couples benefit from this strategy tremendously.    I call these getaways "Couple Planning Summits," named after Pagan's individual success getaways with a similar title.
My husband I loved his idea, and decided to create our own version of this to support our development as a couple.   We absolutely love our Planning Summit getaways now!
I suggest that couples put at least TWO of these in their calendar every year.   Optimally, do three or four!   But every few months, get out of your normal surroundings, have at least one full day of fun:  great shows, interesting art, enjoyable eats, long walks, you name it!    Then wake up the next morning to a PRAYER AND PLANNING APPOINTMENT, where you talk and take notes on where you would like to be in six months, a year, five years, and beyond.
Then negotiate your concrete "next steps" as a couple from that "high altitude" view of life!    Things that you can calendar and commit to, together!
You'll be amazed at what God can do with your partnership when you set this habit in motion!
Take this action step: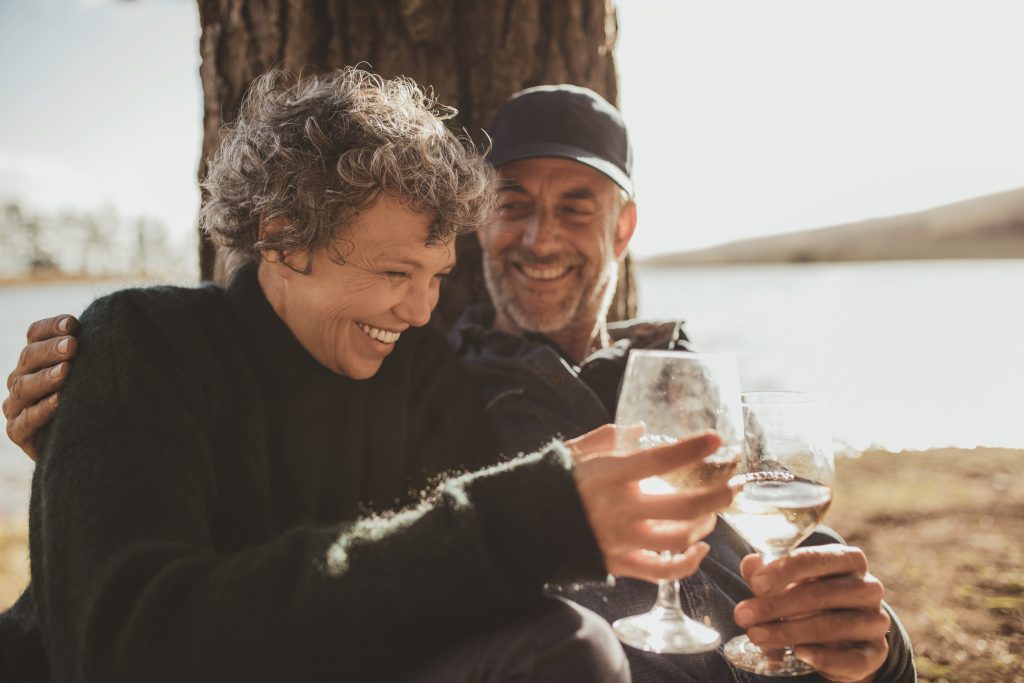 Focusing on the future can help couples deal with relationship conflicts, new research finds.  Read the article about the study published in Social Psychological and Personality Science !
"When people imagined how they would feel in one year's time, they thought and felt better about their relationships."  (PsyBlog)
Talk with your partner about scheduling your FIRST COUPLE PLANNING SUMMIT today!  And write me OR comment on this blog below and tell me about your creative getaway ideas and what kind of results you notice!  We'll keep talking about this great tool for couples….more ideas after I read your thoughts!
---
Relationship Expert & Psychologist, Dr. Henry Cloud, Weighs in on this Amazing Practice:

When people don't take time to break from everyday routines to evaluate their process it's impossible to create new patterns for growth.
– Dr Henry Cloud
---
---
---
Here's a Great Idea for One of Those Getaways,
from the Dating Divas!