The latest research seems to indicate that giving support to others is one of the best things you can do for your brain!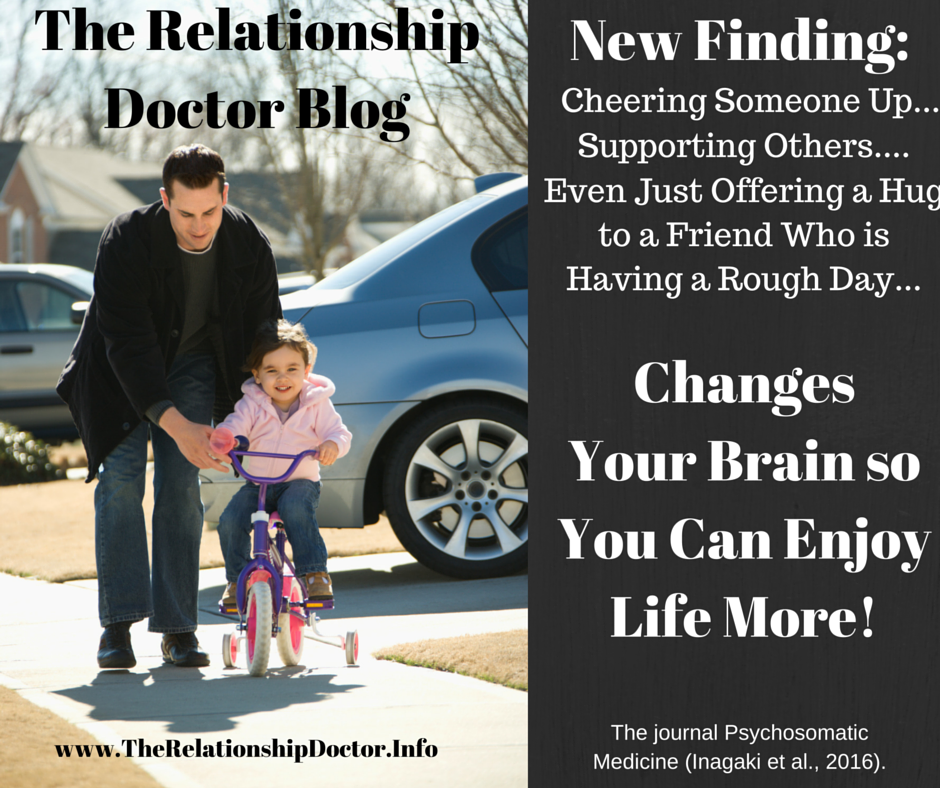 You experience less stress when faced with difficult circumstances, and the neurological pathways to feeling happy and rewarded seem to work better, when you are a support giver as well as a support receiver!
When they scanned the subjects' brains, the researcher's concluded that there were "…unique effects of providing support to others.  For example, people who regularly gave support to others showed a reduced response in regions of the brain related to stress.    Providing high levels of support to others was also linked to greater activity in parts of the brain related to rewards."  (Click the box below to read the full article.)
 I guess when Jesus told us to take that "Love One Another" thing seriously, He wasn't just giving us an assignment, He was telling us how to care for our minds too!  Our minds are that part of us that can reach into God's highest possibilities for ourselves and others, can connect and resonate with the Spirit's perspective, can enjoy the stillness and expanse of being itself.   Our thinking center is the part of our personality, our soul, our self that understands awe and true happiness.   This is one of the ways we help that Center of Intelligence dance with our heart, with what we truly value in life: the exhilarating stuff of the natural flow of support giving and receiving.
Check this PysBlog summary article out: CLICK HERE FOR THE FULL ARTICLE!