AN ENNEAGRAM of PERSONALITY WORKSHOP
DESIGNED FOR WORK GROUPS!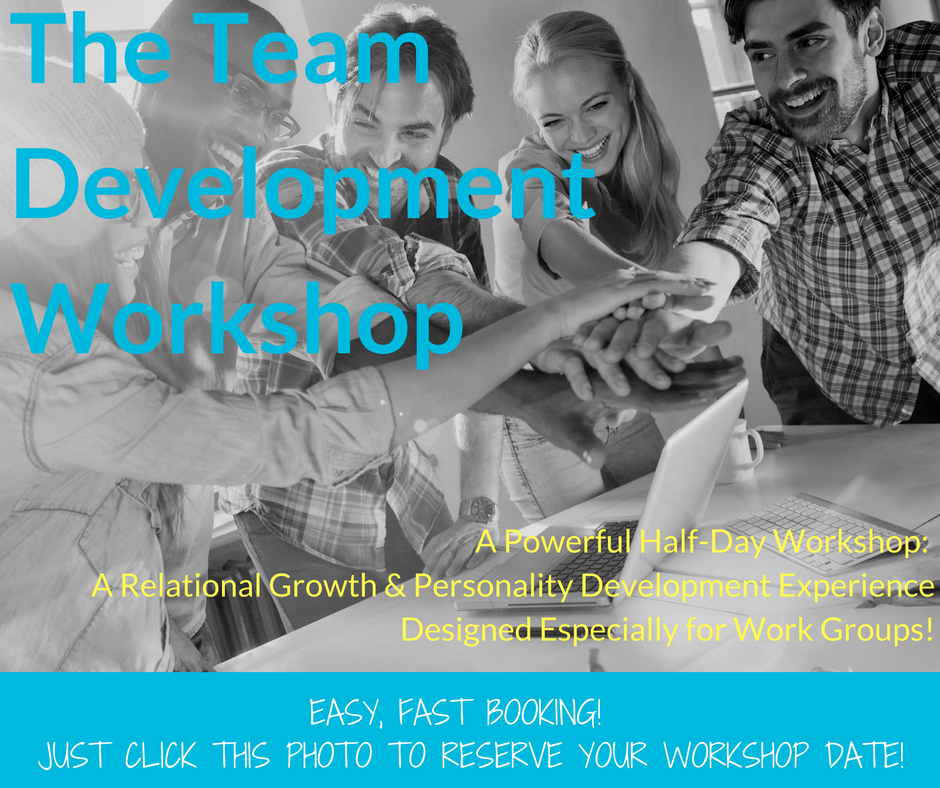 ---
---
---
---
---
Designed to help members increase awareness and choice around their own relational styles,
and understanding and empathy regarding other team members' styles.
Team workshop specifically created to help your group optimize their "team personality"
(broaden team style strengths, minimize blind spots, and experiment with new perspectives at a team level),
For groups of 3 to 45 participants!  (Note:  base price of workshop applies up to 19 participants; extra seats may be purchased)
---
---
---
---
---
YOUR TEAM RELATIONAL DEVELOPMENT WORKSHOP INCLUDES**:

Orientation to the Work of Personality Awareness & Development for all Participants

Individual Enneagram & MBTI Relational Style Assessment & Report for Each Team Member

Personal copy for each participant of one of the following:  The Sacred Enneagram  for church and/or religious group members, OR  The Awakened Company for business team members.

Half Day (3.5 hours) On-site "Team Personality" Development Workshop facilitated by Ronna

Enneagram Styles "Team Personality" Snapshot Discussion

Riso-Hudson Insight Approach Training (Psycho-Spiritual-Relational Growth Path Practices for each of the Nine Enneagram of Personality Styles, & MBTI Integration Segment) with Lecture Modules, Large Group Exercises, & Experiential Small Group Work

Mini-Mediation Skill Building Practice Segments for Stress Management

Handout Packet & Homework

"Re-entry" &  Next Steps

RESERVE YOUR WORKSHOP DATE with the online scheduling form below!  Or just contact Ronna & tell her about your vision for your team experience!
There are a limited number of workshop dates during the year!
---
---
---
---
---
_
**Only available in Northern California Bay Area (Unless Special Arrangements are Made).  Reservation is Only Confirmed After Enneagrowth Workshop Agreement Has Been Issued to Your Organization by The Relationship Doctor and the Agreement Has Been Signed By Your Organization's Representative.    Workshop Date Reservation Fee is $500 per workshop, and is non-refundable; this reservation fee can be transferred to another workshop date, if change is made at least 48 hours before the start of the workshop.      Workshop can be modified to fit groups of 6 to 50 participant ($125/participant, in addition to the workshop reservation fee).  Additional Charges for Facilitator Travel May Apply Outside of the Northern California Bay Area.  
---
---
---
---
---