Why we do what we do here
at the Relationship Doctor….
At Vatican City, 2 April 2014 (VIS), the lovely and courageously original-thinking Pope Francis concluded his series dedicated to the Sacraments by defining marriage: "A sacrament that leads us to the heart of God's plan, which is a plan of alliance with his People, with all of us, a plan of communion".   Alliance!   God is for us….eternally!    The journey of marriage, the journey of family, the journey of love is to teach us about the mystery of God's unfailing alliance with us.   And as each couple moves up the levels of development, and each partner shifts his/her center of gravity of personality development, that journey starts to speak to the world around them.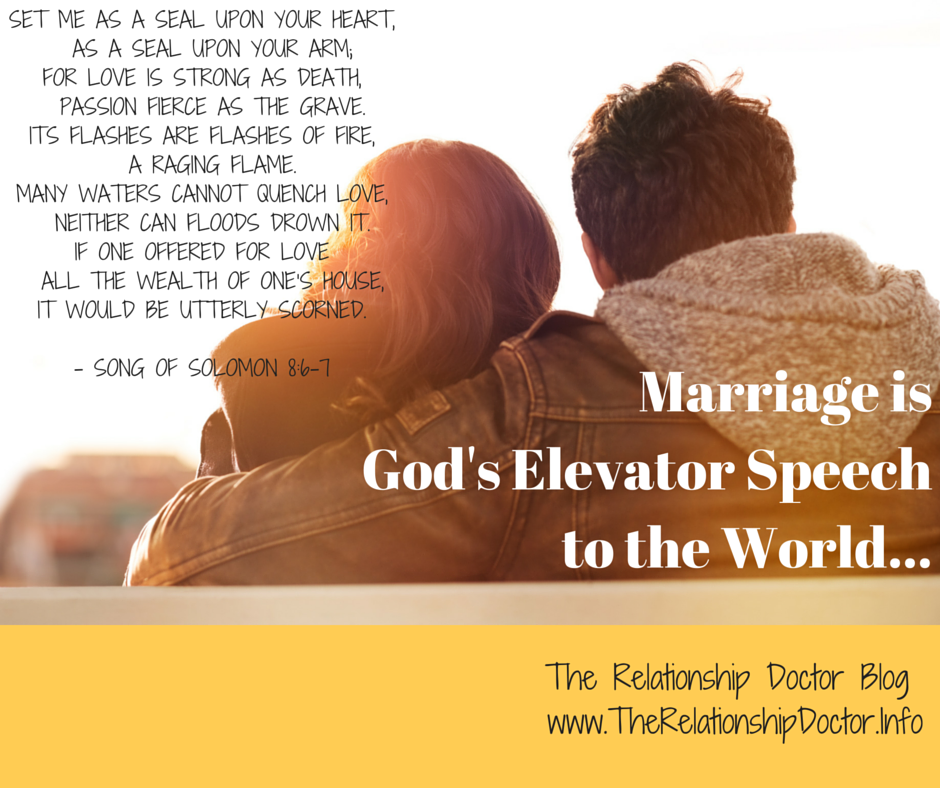 This is exactly why we are joining with colleagues at  THE COUPLES INSTITUTE here in Northern California, to do some REALLY exciting work on couple development.  Stay tuned for a BRAND NEW TRAINING we are currently designing for live and webinar audiences, that will revolutionize your interactions with couples and help them embrace this developmental journey even more.  For now, here's a reminder about the stages of committed  couple life, and the developmental challenges that create spiritual growth:
Tasks of Couples' Developmental Stages
© Copyright 2009 The Couples Institute Permission granted to duplicate this page www.CouplesInstitute.com
Bonding:
"We are a couple"
Enjoying time together Forming a strong couples bond
Finding shared values and areas of compatibility
Differentiation:
"We are different"
(Essential foundation for all the later stages) Expressing individual desires
Understanding how partner is truly different from you
Developing ways to successfully manage differences and to resolve conflicts Increasing tolerance for ambiguity and managing anxiety
Practicing:
"I like my independence"
Developing a strong personal identity apart from the relationship Enjoying career, hobbies, volunteering, community involvement Having separate friendships
Consolidating self esteem
Rapprochement:
"Moving close, moving away"
Solidifying the ability to move close and move apart Spending more time together again
Deepening sexual connection
Developing security in allowing partner to make decisions for you Giving to the partner even when it is inconvenient
Shifting back to the relationship for more intimacy and emotional sustenance
Synergy:
"One plus one is greater than two"
Integrating intimacy into ongoing life and sexuality Committing to joint projects/work
Leaving a legacy