RELATIONSHIP BUILDER:

 HAPPINESS IS Being Able to REPAIR!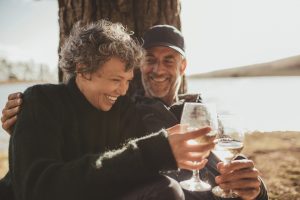 The Gottman Institute, Research & Think Tank for Couple Health, has some really good news for all of us!  THE ESSENTIAL HAPPINESS TOOL FOR COUPLES IS BEING ABLE TO REPAIR AFTER A DISCONNECT.
The "good relationship" defined:  It's not how many errors we make in our connection with our partner that determine the health of our relationship.   It is WHAT WE DO WITH THOSE ERRORS, how we repair and recover from them, ….THAT'S what defines the "good relationship."     Just like it is with parents and children, it's how that attachment bond gets repaired that matters.
Recovering from mistakes well is an essential tool to building the great life:   Additionally, just having this data to remind us to have a "learn,-let-go,-&-let's-get-on-to-the-next-thing" attitude towards mistakes made, is another essential life tool!   (Just think of where you would be in your career without that one!   Carol Dweck at Stanford University has spent a lifetime studying that powerful quality of resilience in work and relationships.  Turns out, couples need it too.)    We are thrown into constant challenges in this life of learning; and our intimate relationships can be one of the most demanding learning environments we face.
The Latest Gottman Research

Kyle Benson, the Gottman Institute)

The difference between happy couples and unhappy couples is not that happy couples don't make mistakes. We all do. How couples repair is what separates the relationship Masters from the Disasters.   

Repair is key to relationship success

No matter how careful you are, you will inevitably rupture the bond in your relationship. Even in a good marriage, couples:

Have ugly screaming matches
Say mean things to each other
Get critical and defensive
Stonewall

They do all the same things unhealthy couples do, but at some point they have a conversation where they recover from it. The difference between the Masters and the Disasters of relationships is the Masters repair their interactions effectively.   
---
---
---
---
---
---
What is YOUR Favorite REPAIR RITUAL?
One great spiritual practice every couple and family should keep at-the-ready is THE REPAIR RITUAL, kiss-&-make-up signal.     If it's repeated, even with little variations, those rituals are reinforced as the moment our nervous system knows that "Oh, Okay….We can fully relax now, the  fight is over, the connection is still here, even though we had an argument, or an awkward silence, or whatever."    Here are some good ones, add your take on this relationship builder skill in the comments below!
The Long hug & the "I'm sorry"….a time-honored classic
Someone pipes up with "Time to go get ice-cream!"
The hip bump, followed by you both breaking into irrepressible smiles
Making the two cups of coffee, tea, hot chocolate, etc.; and offering one to your partner
WHAT'S YOUR FAVORITE REPAIR RITUAL?   Comment below!
---
---
---
---
---
THE COUPLES' ENNEAGRAM:
Why is the REPAIR RITUAL important?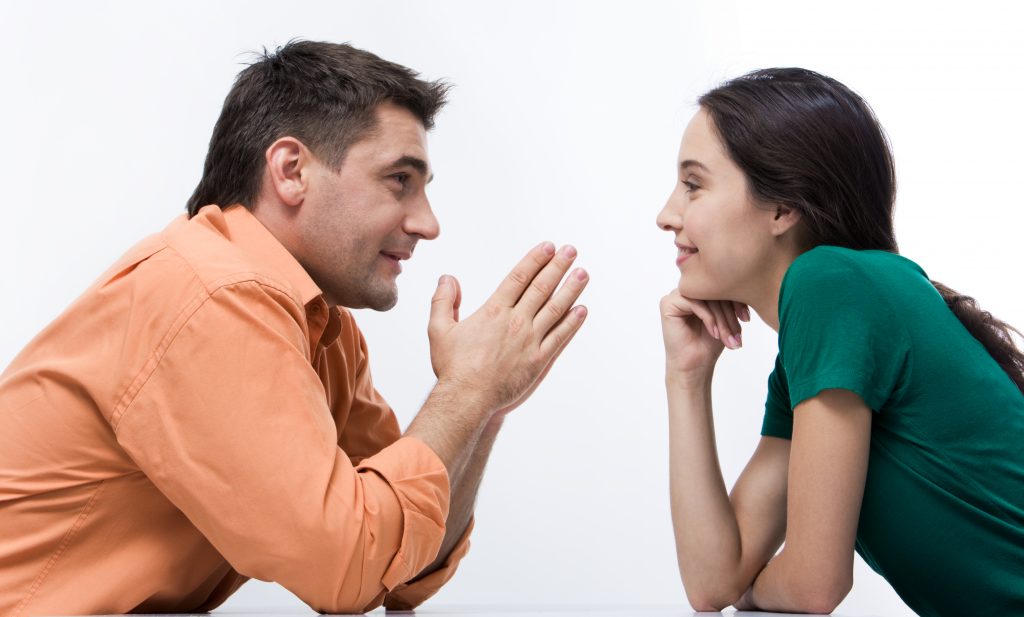 This Signal Reminds us to
Engage these Important Repair Tasks,
Cited by Gottman,
Deeply Mirrored in the Riso-Hudson Enneagram Harmonics:
---
Gottman encourages each partner to realize our relationship is more important than the problem – THIS IS THE POSITIVE OUTLOOK STYLE IN ACTION (a specialty of Helpers, Enthusiasts, & Peacemakers)!
Gottman tells couples to keep in mind that the goal of repair is to understand what went wrong, and how to make our next conversation more constructive – THIS IS THE COMPETENCY HARMONIC STYLE IN ACTION (a specialty of Investigators, Reformers, & Achievers)!
Gottman says this entire process relies on an ability of partners to do a deep access of the over-all emotional climate between them, to access the strongest emotional truth about the relationship, admit responsibility for their parts in the conflict, so that they can begin the process of healing their bond – THIS IS THE EMOTIONAL INTENSITY HARMONIC STYLE IN ACTION (a specialty of Individualists, Loyalists, & Challengers)!
In other words, Gottman is emphasizing that our repair attempt is only going to work well if we have really been a good friend to each other, especially lately.  If our repairs aren't going so well, this might be a good wake-up call.   We need to rebuild the love and the friendship.   Maybe go on a mini-getaway and remember what we really want and what we really care about.     Maybe set up a relationship coaching session or two! – THIS IS THE KIND OF PERSPECTIVE & DIRECTION WE CAN COME OUT OF AN ARGUMENT WITH, IF WE MAKE SURE TO ACCESS ALL THREE ENNEAGRAM HARMONIC STYLES DURING REPAIR!    Here's your FREE VIDEO from the Relationship Doctor, just on the Harmonic Styles!
---
Until next time, Builders!
Remember PROGRESS, not PERFECTION!  Bring on those miracles disguised as mistakes!  Uh-huh!   
Dr. Ronna

---
---
---
---
---
---
---
---
---
---
---
---
---
---
---
---